Dr. Asbestos (Liberty)
From Ouroboros Portal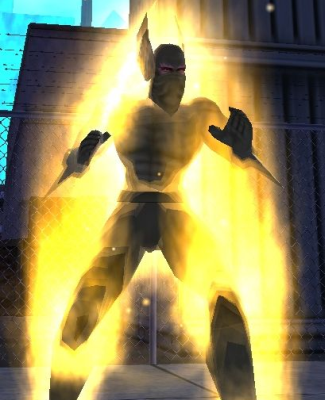 Dr. Asbestos is a level 16 Science Tanker on the Liberty server, played by @Patteroast. His primary powerset is Fiery Aura and his secondary powerset is Fiery Melee. He has pool powers from the Speed set.
Dr. Asbestos was created on April 25, 2005.
Dr. Asbestos is a member of the Team RAWR supergroup.
Backstory
OMFG HE'S ON FIRE! HOLY CRAP!
Powers
Fiery Aura: Fire Shield (1), Healing Flames (2), Consume (8), Plasma Shield (12), Blazing Aura (14)
Fiery Melee: Scorch (1), Fire Sword (4), Combustion (6), Taunt (16)
Speed: Super Speed (10)
External Links