Fire Robot 4999 (Triumph)
From Ouroboros Portal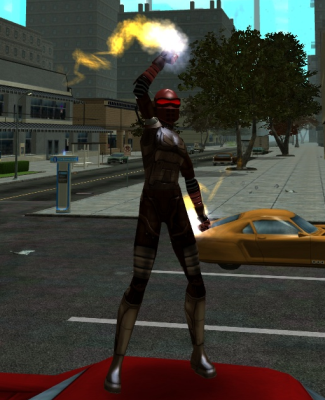 Fire Robot 4999 is a level 10 Technology Blaster on the Triumph server, played by @Patteroast. His primary powerset is Fire Blast and his secondary powerset is Fire Manipulation.
Fire Robot 4999 was created on July 15, 2007.
Fire Robot 4999 is a member of the Fire Robots Inc supergroup.
Backstory
Fire Robot 4999. Prototype fire-based robot. System check failed; scrap date set. Location: uncertain.
Powers
Fire Blast: Flares (1), Fire Blast (2), Fire Ball (4), Rain of Fire (8), Fire Breath (10)
Fire Manipulation: Ring of Fire (1), Fire Sword (6)
External Links