Kung Fu Freddy (Pinnacle)
From Ouroboros Portal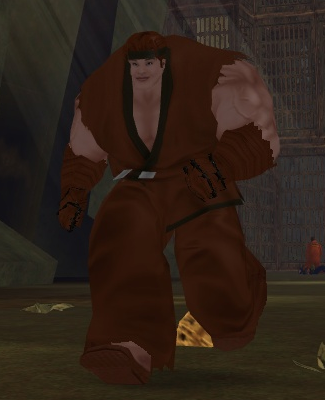 Kung Fu Freddy is a level 7 Magic Stalker on the Pinnacle server, played by @Patteroast. His primary powerset is Martial Arts and his secondary powerset is Super Reflexes.
Kung Fu Freddy was created on June 19, 2007 on Victory, but was later deleted. He was remade on September 6, 2008 on Pinnacle.
Kung Fu Freddy is a member of the Enclave of EVIL supergroup.
Backstory
Powers
Martial Arts: Thunder Kick (1), Storm Kick (2), Crippling Axe Kick (4), Assassin's Blow (6)
Super Reflexes: Hide (1)
External Links