Welding Man (Pinnacle)
From Ouroboros Portal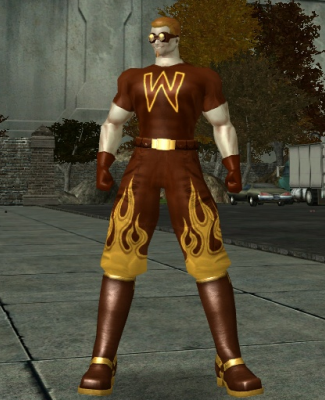 Welding Man is a level 11 Technology Controller on the Pinnacle server, played by @Patteroast. His primary powerset is Fire Control and his secondary powerset is Thermal Radiation.
Welding Man was created on May 21, 2008.
Welding Man is a member of the Hammer of Not Bickering supergroup.
Backstory
God gave me a gift. I weld well. I weld very well.
Powers
Fire Control: Char (1), Smoke (6), Ring of Fire (8)
Thermal Radiation: Warmth (1), Thermal Shield (2), Cauterize (4), Plasma Shield (10)
External Links